Tbilisi – Ananuri – Gudauri – Kazbegi – Gergeti Trinity – Tbilisi
After breakfast, departure along the Georgian military road towards Kazbegi (Stepantsminda is an urban-type settlement, 160 km from Tbilisi), to Gergeti holy trinity church.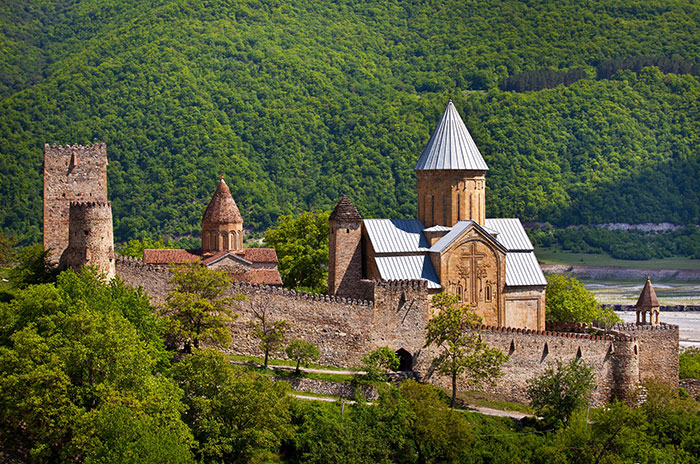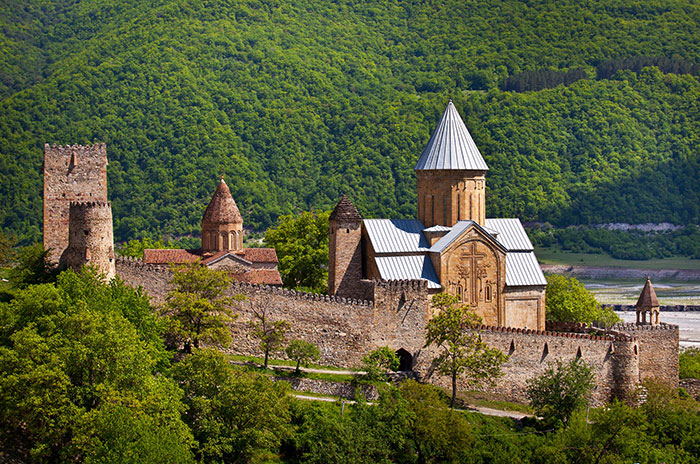 On the way, visit the Ananuri Fortress (XVI century). Ananuri fortress is located in the village of the same name, on the Georgian Military Highway, 70 km from Tbilisi. Ananuri served as the main stronghold for the Aragwa eristavs, the rulers of this region. The fortress was built in the gorge of the two rivers Aragvi and Vedzathevi in such a way that not one army could pass unnoticed… Ananuri fortress played a significant role in numerous wars and has never been taken by storm in its history. Today it is one of the main points of tourist routes in Georgia.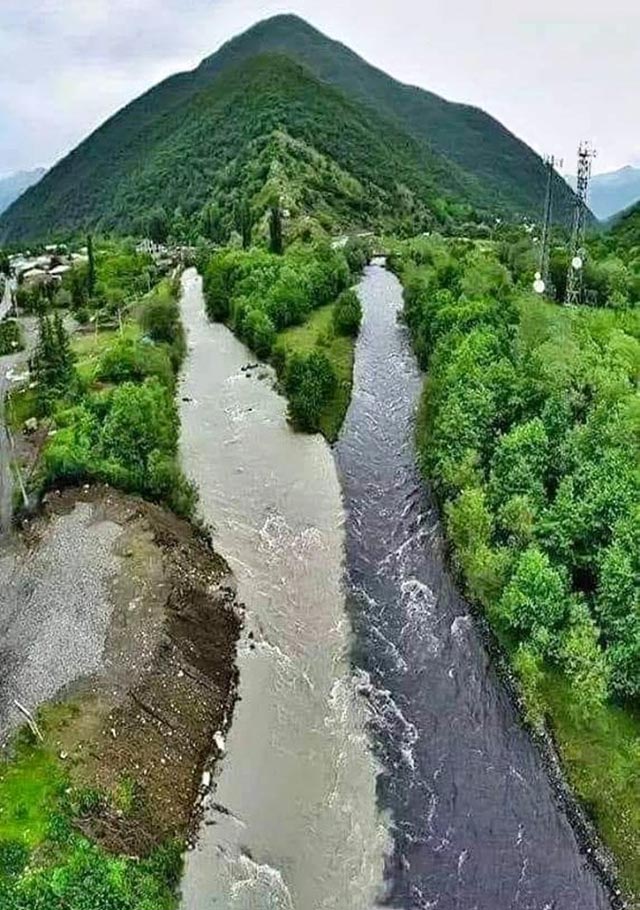 Near the village Pasanauri there is an amazing place that attracts thousands of tourists. This is the confluence of two rivers – the White and Black Aragvi rivers.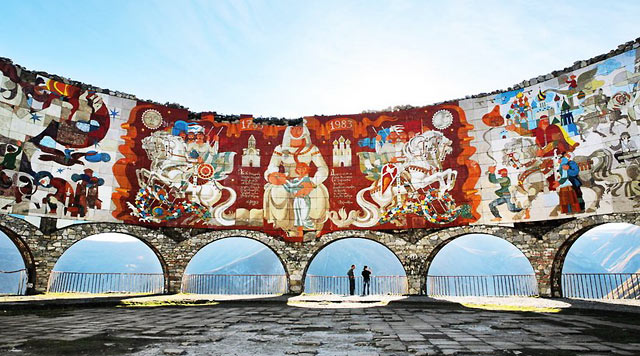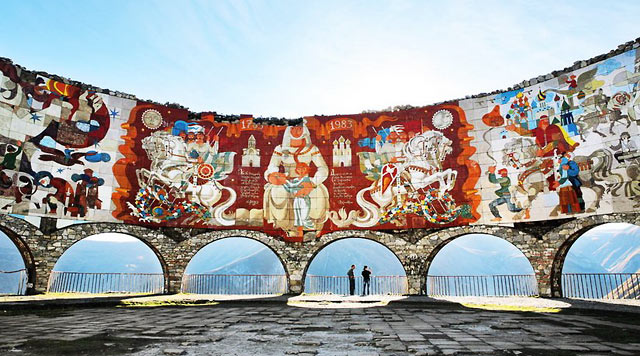 Next stop at the viewing platform in Gudauri.
Located on the Georgian Military Highway between the ski resort town of Gudauri and the Jvari pass, the monument is a large round stone and concrete structure overlooking the Devil's Valley in the Caucasus mountains.
Paragliding in Gudauri takes place in winter and summer, in the case of good weather. Paragliding can really give you the feelings, emotions and experiences, which nothing can be compare with!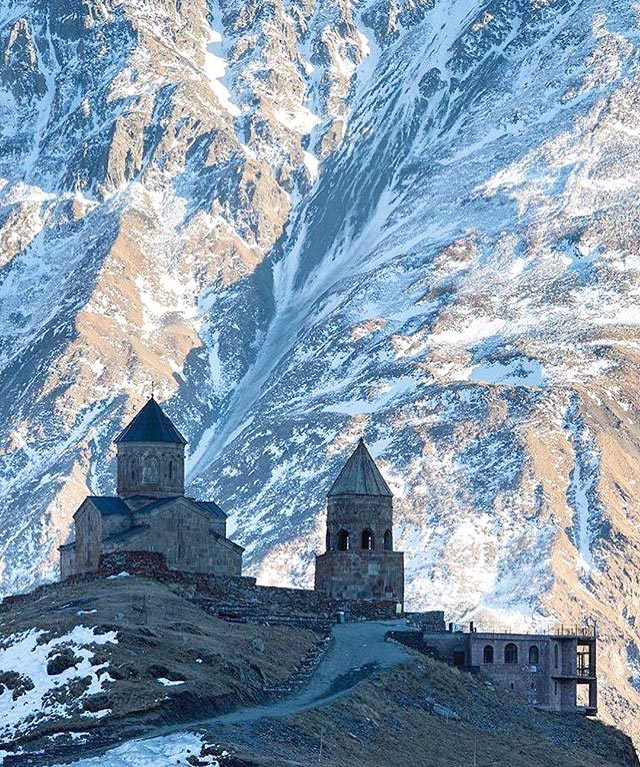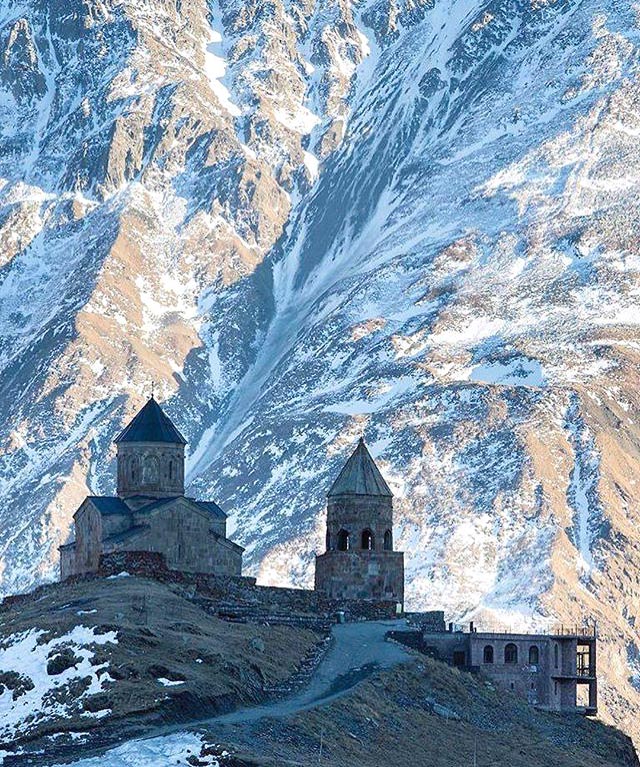 Arrival to Kazbegi through the Gudauri ski resort (passing through the Jvari Pass 2379 m above sea level). Ascent to Gergeti Trinity – among all the churches of Europe located in the alpine zone, Gergeti Trinity is located at the highest point – 2200 m. The church is located at the foot of the peak of Mkinvartsveri (from Georgian: "Ice peak"). In Soviet times, the church was closed, now returned to the Georgian Orthodox Church. Gergeti Trinity is very popular among tourists – it is one of the most beautiful places in the mountains of Georgia.
Lunch is available at Stepantsminda (at extra charge).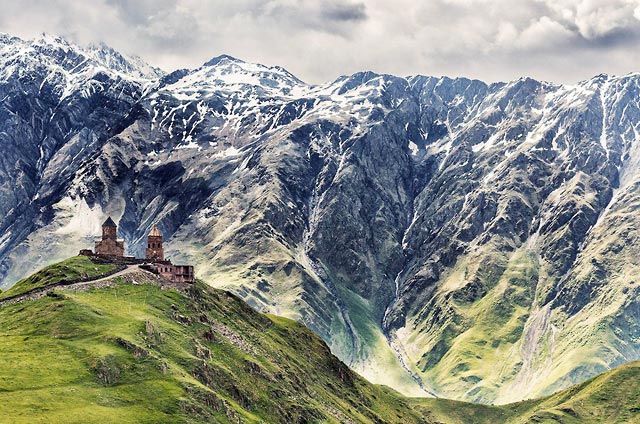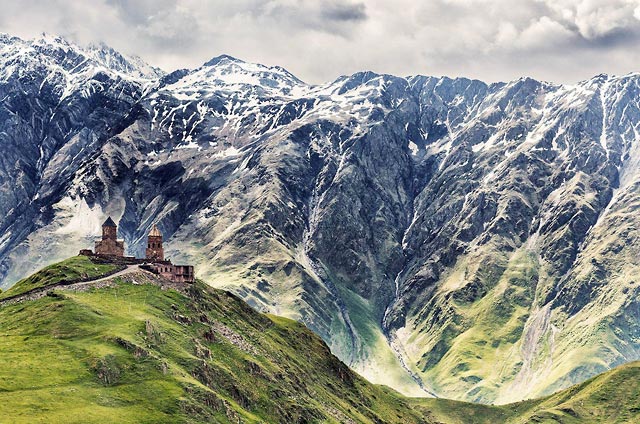 In the evening, we will return to Tbilisi.
Duration of the tour: 9 hours.
Price:
Group excursion: 31 $ per person.
The price of a private excursion – check with the operator:
The price will include:
Professional guide services;
Transport service.
Day trip to Gergeti Trinity Church from Tbilisi